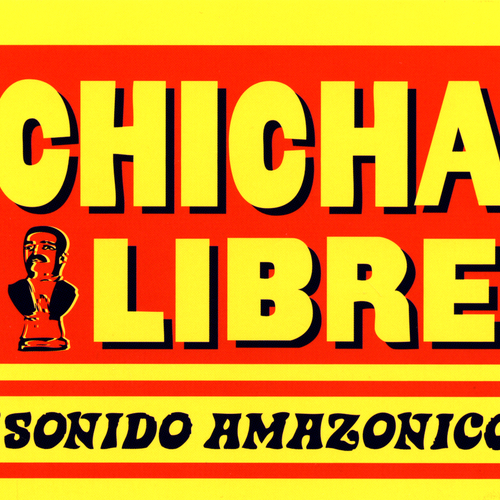 Sonido Amazonico!
Available Formats
Tracks
Price
Buy
CD Album
14 tracks

£

9.99

Download Album (

MP3

)
14 tracks

£

7.90

Download Album (

FLAC

)
14 tracks

£

7.90
Description
Chicha Libre - Sonido Amazonico!
Psychedelic Surf Cumbias from Brooklyn:inspired by the Amazonian music craze that shares its name with the liquor favored by the Incas and still very popular throughout Peru, this new Brooklyn-based band are here to intoxicate you with their potent mixture of latin rhythms, surf guitars and psychedelic pop. All in all, a sound which wouldn't seem out of place in the soundtrack of a Tarantino movie.

By combining covers of forgotten Chicha classics with French-tinged originals, re-interpretations of '70s pop classics (such as 'Popcorn' and Joe Dassin/Toto Cutugno's 1975 hit 'Indian Summer'), and subtly executed cumbia takes on pieces by Satie and Ravel, Chicha Libre meld elegant homage with playful humour and a sublime twist of the new - pushing their music way beyond mere pastiche and into strange, sun-blanched epiphany.

Tracklisting
CD Album (CRAW 53)
Chicha Libre

- Sonido Amazonico

Chicha Libre

- Primavera En La Selva

Chicha Libre

- Mi Plato De Barro

Chicha Libre

- Tres Pasajeros

Chicha Libre

- The Hungry Song

Chicha Libre

- El Borrachito

Chicha Libre

- Pavane

Chicha Libre

- Six Pieds Sous Terre

Chicha Libre

- Un Shipibo En España

Chicha Libre

- Indian Summer

Chicha Libre

- La Cumbia Del Zapatero

Chicha Libre

- Popcorn Andino

Chicha Libre

- Yo No Fui

Chicha Libre

- Gnossienne No. 1
Download Album (CRAW 53)