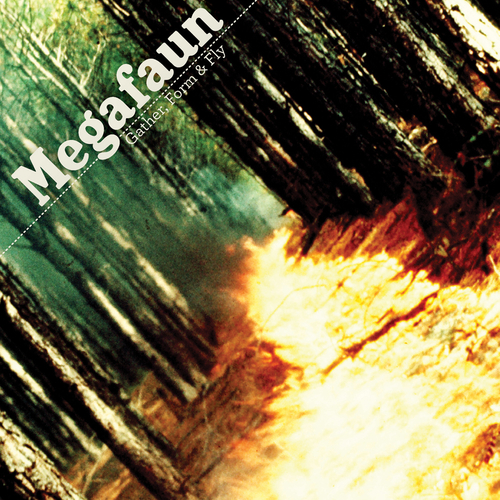 Gather, Form & Fly
Available Formats
Tracks
Price
Buy
CD Album
13 tracks

£

7.99

Download Album (

MP3

)
13 tracks

£

7.99

Download Album (

FLAC

)
13 tracks

£

7.99
Description
Megafaun - Gather, Form & Fly
"Megafaun don't just catalog American musical languages, they breed them", writes  Pitchfork. Megafaun was built by Joe Westerlund and brothers Brad and Phil Cook from the ashes of DeYarmond Edison, the group they had formed in their native Wisconsin with longtime friend Justin "Bon Iver" Vernon.

They're part of that rare crop of young artists driven by an unquenchable thirst for a wide range of sounds and styles. While very much at ease with several strains of American folk music, they're masterfully reinventing tradition by infusing it with radically alien elements, inspired by anything from free jazz to 50s experimental electronics. They've performed over 250 shows in the US since '07, and have done live collaborations with new Crammed labelmates Akron/Family, with minimalist composer Arnold Dreyblatt & more.

Gather, Form & Fly can be described as an ode to death, love, musical history (from blues to musique concrète), community, tradition, melody and experimentation. Or, more simply, as a magnificent album of melodic folk music, strong and original.
Reviews
"Megafaun don't just catalog American musical languages, they breed them. Who else could pull off a song that sounds like the buxom man-folk of Crosby, Stills and Nash, but moves with the finesse of Reichian process music ? …- a song, no less, about the desert immolation of (The Byrds') Gram Parsons' corpse?" (Pitchfork)
"Megafaun's second album Gather, Form & Fly finds brothers Brad and Phil Cook and Joe Westerlund in a natural state of unbounded eclecticism. Drones follow pristine ballads. Plucky bar hops are stormed by free noise howls. Water drips over hand drum circles. Pastorals implode. And, of course, there are those three-part Crosby, Stills and Nash harmonies."
(Stereogum)
"Bury the Square, Megafaun's first album, neatly balances the old-time rigors of country and gospel with the free-floating experimentation of rock, jazz and improvised music"
(Dusted)
Tracklisting
CD Album (CRAM 152)
Megafaun

- Bella Marie

Megafaun

- Kaufman's Ballad

Megafaun

- The Fade

Megafaun

- Impressions of the Past

Megafaun

- Worried Mind

Megafaun

- The Process

Megafaun

- Solid Ground

Megafaun

- Darkest Hour

Megafaun

- Gather, Form & Fly

Megafaun

- Columns

Megafaun

- The Longest Day

Megafaun

- Guns

Megafaun

- Tides
Download Album (CRAM 152)