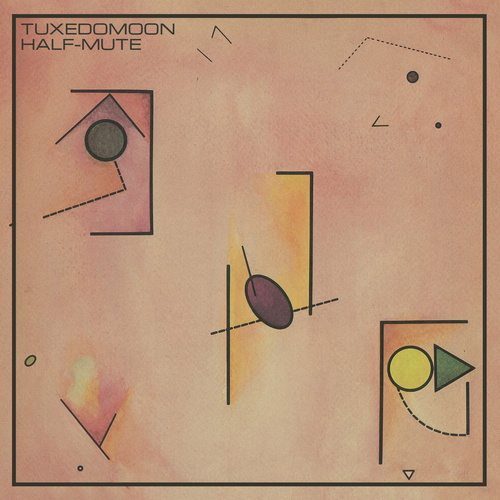 Half-Mute (remaster) / Give Me New Noise : Half-Mute Reflected
Available Formats
Tracks
Price
Buy
CD Double Album
23 tracks

£

10.99
Description
Tuxedomoon - Half-Mute (remaster) / Give Me New Noise : Half-Mute Reflected
• TUXEDOMOON - HALF-MUTE reissue
• GIVE ME NEW NOISE: Half-Mute Reflected
(a new take on Tuxedomoon's classic 1980 album)
In 1980, Tuxedomoon created a sensation with their masterpiece debut album HALF-MUTE, which immediately established them as one of the leading avant-garde pop bands.
36 years later, in the spring of 2016, Tuxedomoon's original members, Steven Brown, Peter Principle and Blaine Reininger, joined by Luc van Lieshout and Bruce Geduldig, will get together to revisit Half-Mute and perform it live on a series of exclusive shows around Europe.
On this occasion, Half-Mute will be reissued on CD, in a special remastered and repackaged edition.
It will be accompanied by GIVE ME NEW NOISE, a tribute album for which 13 artists have specially created covers of all songs from Half-Mute and from the album's associated singles.
The contributors include Foetus/Jim Thirlwell, Aksak Maboul, Simon Fisher Turner, DopplAr (feat. 2 members from Amatorski), Cult With No Name and others, with special appearances by the three makers of Half-Mute, Steven Brown, Peter Principle and Blaine Reininger.
GIVE ME NEW NOISE was conceived and curated by Philippe Perreaudin, a founding member of French band Palo Alto.
GIVE ME NEW NOISE comes out in three formats: as a stand-alone vinyl LP (with covers of the original 10 songs, plus two bonuses contained on a 7" vinyl inserted in the LP), as a digital album (with three bonus tracks), and as part of the new CD edition of Half-Mute, along with the remastered original album. The CD edition also contains the three bonuses. Some of the tracks come in different versions according to the format.
Tracklisting
CD Double Album (CBOY1011)
Tuxedomoon

- Tritone (Musica Diablo)

Tuxedomoon

- What Use?