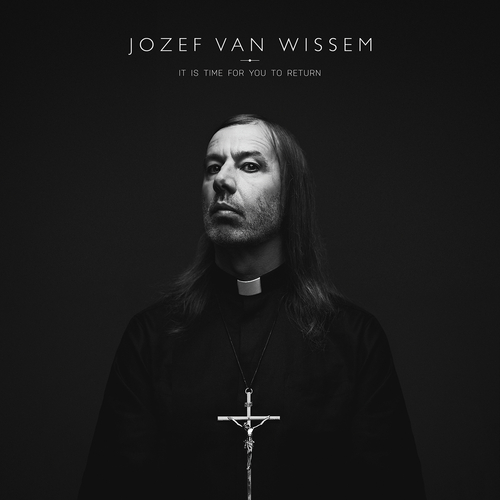 It Is Time for You to Return
Available Formats
Tracks
Price
Buy
CD Album
9 tracks

£

9.99

12" Vinyl Album
9 tracks

£

15.99

Out of stock

Download Album (

FLAC

)
9 tracks

£

7.11

Download Album (

MP3

)
9 tracks

£

7.11

Download individual tracks
From £0.79
Description
Jozef van Wissem - It Is Time for You to Return
Jozef van Wissem is "both an avant-garde composer and a baroque lutenist, and thus no stranger to dichotomy", wrote the New York Times. He has released over ten albums since the early 2000s, and makes music which is "pleasantly hypnotic, in a way that's just as challenging as more confrontational music. Overtly melodic, as capable of creating a gentle earworm as inducing a starry-eyed trance. Van Wissem has been pushing the lute's agenda out of the academy and into more accessible circles" (Pitchfork).

He's performed over 800 solo lute shows at concert venues around the world, including prestigious rock festivals like ATP and Primavera Sound, playing his all black, one-of-a-kind baroque lute custom build for him, and unvariably fascinating the unsuspecting audiences: "you don't need to understand [his] compositional idiom to be mesmerised by his hall-of-mirrors instrumentals" wrote MOJO, while NPR's All Things Considered feels that his compositions are mystic and set in hypnotic darkness, and Wire Magazine described one of his albums as a masterpiece.

Van Wissem has also collaborated with a diverse range of avant-garde luminaries, often making lute music sound "not just contemporary, but straight-up experimental" (Tiny Mix Tapes). He has recorded three albums with Jim Jarmusch (in his guitarist incarnation), Tilda Swinton performed with them on the second of these albums, and appeared with them at an ATP festival in 2012.

These encounters all led to Jarmusch commissioning Van Wissem to write most of the soundtrack for "Only Lovers Left Alive" (featuring Tilda Swinton and Tom Hiddleston), for which he was awarded the Cannes Soundtrack Award. During the promotional tour for the film, which consisted of concerts in a dozen cities around the world, Jozef performed solo lute music, and also appeared as part of Jim Jarmusch's band SQURL.

The entrancing "It Is Time For You To Return" is Jozef Van Wissem's brand-new album (his first for Crammed Discs' revived Made To Measure series), and functions as a perfect introduction to his music which, this time around, is enhanced by a new feature, as Jozef wrote and performed hypnotic vocals for some of the nine pieces.

The album also benefits from the presence of young Chilean filmmaker Domingo Garcia-Huidobro, who contributed electronic programming on a couple of tracks.

And, last but not least, Jim Jarmusch and Lebanese singer Yasmine Hamdan (who also appeared in the director's latest film) appear on one song.

Tracklisting
CD Album (MTM40)
12" Vinyl Album (MTM40LP)
Jozef van Wissem

- If There's Nothing Left Where Will You Go?

Jozef van Wissem

- Love Destroys All Evil

Jozef van Wissem

- Once More With Feeling

Jozef van Wissem

- Confinement

Jozef van Wissem

- Wherever You Will Live I Will Live

Jozef van Wissem

- You Can't Take It With You

Jozef van Wissem

- Temple Dance of the Soul

Jozef van Wissem

- After We Leave

Jozef van Wissem

- Invocation of the Spirit Spell
Download Album (MTM40.1)
Jozef van Wissem

- If There's Nothing Left Where Will You Go?

Jozef van Wissem

- Love Destroys All Evil

Jozef van Wissem

- Once More With Feeling

Jozef van Wissem

- Confinement

Jozef van Wissem

- Wherever You Will Live I Will Live

Jozef van Wissem

- You Can't Take It With You

Jozef van Wissem

- Temple Dance of the Soul

Jozef van Wissem

- After We Leave

Jozef van Wissem

- Invocation of the Spirit Spell