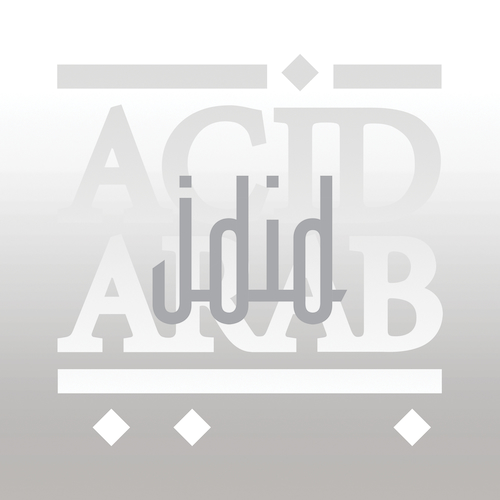 Jdid
Available Formats
Tracks
Price
Buy
CD Album
11 tracks

£

9.99

12" Vinyl Album
11 tracks

£

19.99
Description
Acid Arab - Jdid
With their intoxicating blend of sharp Western electronic music and Eastern sounds & vocals, the Parisian crew have been setting fire to clubs and festivals worldwide, playing over 260 shows on four continents since the release of their debut album Musique de France at the end of 2016.

Jdid (meaning new in Arabic) sees the band taking a giant step forward on their path, and deepening the dialogue between the northern, southern and eastern shores of the Mediterranean (the northern shore extending, in this particular case, to the banks of the rivers Seine, Thames, Spree and Hudson!)

Throughout the album, club-oriented beats are taken for a ride, from suburban warehouses to smoky basements of Oran & Istanbul, from wide expanses of desert dunes to landscapes of concrete and metal, and are regenerated by the fresh breezes and the inspiring musicians encountered along the way.

Jdid features contributions by Algerian vocalists Radia Menel, Sofiane Saidi, Amel Wahby and Cheikha Hadjla, by Turkish artist Cem Yildiz and Syrian keyboardist Rizan Said, as well as tracks written in collaboration with Tunisian/Belgian producer Ammar 808 and with Les Filles d'Illighadad from Niger.

Keyboard player Kenzi Bourras originally joined Acid Arab to play on their live shows, but he's now become a full member of the band, and his Algerian roots played a crucial role in the development of the new tracks, some of which can be described as retrofuturist takes on raï music (the influential genre which flourished in Algeria since the 1920s, and became internationally popular in the 80s and 90s).
Tracklisting
CD Album (CRAM292)
Acid Arab

- Staifia (feat. Radia Menel)

Acid Arab

- Électrique Yarghol (feat. Hasan Minawi)

Acid Arab

- Nassibi (feat. Amel Wahby)

Acid Arab

- Club DZ

Acid Arab

- Rimitti Dor (feat. Sofiane Saidi)

Acid Arab

- Rajel (feat. Ammar 808)

Acid Arab

- Soulan (feat. Les Filles de Illighadad)

Acid Arab

- Was Was

Acid Arab

- Ejma (feat. Cem Yildiz)

Acid Arab

- Ras El Ain (feat. Rizan Said)

Acid Arab

- Malek Ya Zahri (feat. Cheikha Hadjla)
12" Vinyl Album (CRAM292LP)
Acid Arab

- Staifia (feat. Radia Menel)

Acid Arab

- Électrique Yarghol (feat. Hasan Minawi)
Acid Arab

- Nassibi (feat. Amel Wahby)
Acid Arab
- Club DZ
Acid Arab
- Rimitti Dor (feat. Sofiane Saidi)
Acid Arab

- Rajel (feat. Ammar 808)
Acid Arab
- Soulan (feat. Les Filles de Illighadad)
Acid Arab
- Was Was
Acid Arab

- Ejma (feat. Cem Yildiz)
Acid Arab
- Ras El Ain (feat. Rizan Said)
Acid Arab
- Malek Ya Zahri (feat. Cheikha Hadjla)