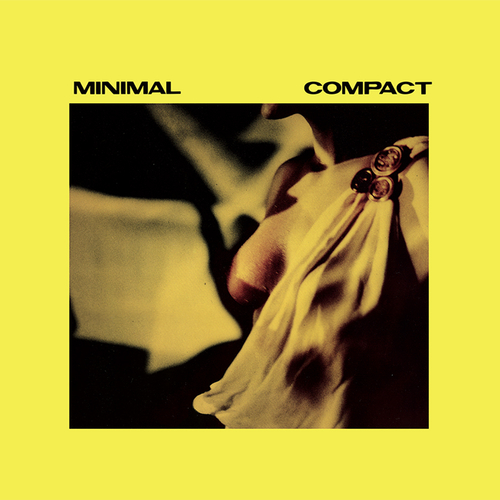 One (Statik Dancin')
Available Formats
Tracks
Price
Buy
12" Vinyl Album (remastered)
5 tracks

£

16.99
Description
Minimal Compact - One (Statik Dancin')
Remastered version on 180 gr. vinyl, comes with download code

Fronted by vocalist Samy Birnbach (aka DJ Morpheus, freestyle DJ extraordinaire and compiler of the Freezone series), Minimal Compact were one of the most inspirational bands of the '80s. They blended funky rock rhythms and incisive guitars with flavours from their native Middle East. The band were active from 1981 to 1988, and released 6 studio albums and a live album. They had a large and fanatic following all across Europe and the USA, where some of their tracks became underground club favourites.

The band's line-up consisted of Samy Birnbach (vocals), Rami Fortis (vocals, guitar), Max Franken (drums), Berry Sakharof (guitar, vocals, keyboards) and Malka Spigel (bass, vocals).

1981
Having left their hometown in search for a more stimulating musical environment, four enthusiastic Israelis try forming a band in Amsterdam. They had met at the core of the then-tiny Tel Aviv scene. Rami Fortis (vocals, guitar) and Berry Sakharof (guitar) are confirmed musicians, Malka Spigel has just started learning to play the bass, and Samy Birnbach is mostly known as a poet and a songwriter, he has collaborated with Fortis on his provocative "Plonter" album, Israel's first punk-rock opus (1978). After several months, Fortis returns home, and the other three record a couple of tracks in their living room: "To Get Inside" and "Creation Is Perfect" (the latter based on a text by beat poet Bob Kaufman). Samy sends these demos to an old friend, Marc Hollander, who has just founded his Crammed label. Marc invites the as-yet-unnamed band to come and record these songs in a little studio out in the Belgian countryside. With the help of coproducers Marc H. and Dick Polak, what was intended to be a one-off 7" single quickly develops into a groundbreaking mini-album. Five songs are recorded, including "Statik Dancin", which will become a classic. The self-titled mini-album (rechristened "One" when it was later re-released on a single CD also including the "One By One" album) comes out at the end of '81. It draws a lot of attention from the UK, French, Belgian & Dutch press, and immediately puts Minimal Compact in their own, unique position on the musical map.