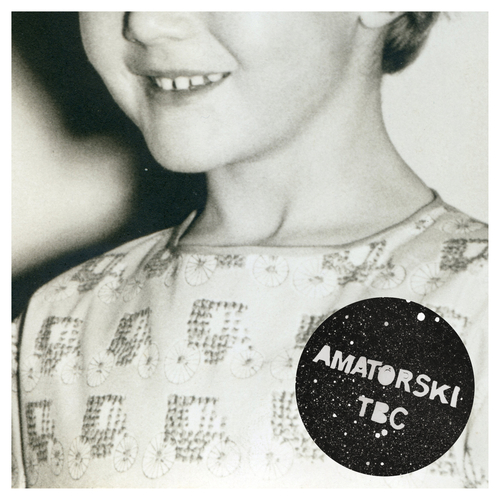 TBC
Available Formats
Tracks
Price
Buy
CD Album
11 tracks

£

9.99
Description
Amatorski - TBC
Here's the debut album by Amatorski, one of the most promising young bands around. 

Amatorski was recently described as "the best Belgian act around at the moment" by The Guardian (UK), while Les Inrockuptibles raved about the band's recent show at the Reeperbahn Festival, " extremely classy… refined, delicate, melodic, subtle: the most beautiful concert of the evening". The French magazine went on to compare the band's "absolutely delicious atmospheric pop" to the music of Sufjan Stevens, Portishead and Sparklehorse, while other writers have evoked Sigur Ros or The Cocteau Twins.

Singer Inne Eysermans (who also plays keyboards & guitar), guitarist/vocalist Sebastiaan Van den Branden, bass & keyboard player Hilke Ros and drummer Christophe Claeys formed Amatorski in Ghent, and immediately achieved wide recognition in the Benelux with their self-produced, self-released Same Stars We Shared EP, which contained four exquisite songs written by Inne, and carried by her hypnotic voice. 

Inspired by the letters exchanged by Inne's great-grandparents during World War II, the EP's opening track "Come Home" conquered the local charts, got airplay on all national radio stations, and was used in a commercial for a famous brand of water. 

Then came the TBC album, a beautifully arranged suite of songs which weaves electronic & acoustic ingredients with delicate orchestrations. The album was again created in the band's studio in Ghent, and mixed in London by Darren Allison (known for his work with Belle & Sebastian, Efterklang and The Divine Comedy). The album ascended to #5 in the Belgian charts (a rare feat for a totally self-released album), and earned the band nominations in several categories at the Belgian Music Industry Awards.

Special double-pack edition of the "TBC" album and the "Same Stars We Shared" EP.
Tracklisting
CD Album (CRAM200)
Amatorski

- Fading

Amatorski

- Soldier

Amatorski

- Never Told

Amatorski

- Peaceful

Amatorski

- 22 Februar

Amatorski

- 8 November

Amatorski

- Cheapest Soundtrack
Amatorski

- Come Home
Amatorski
- Same Stars We Shared
Amatorski
- The King
Amatorski
- My Favorite Work Of Art