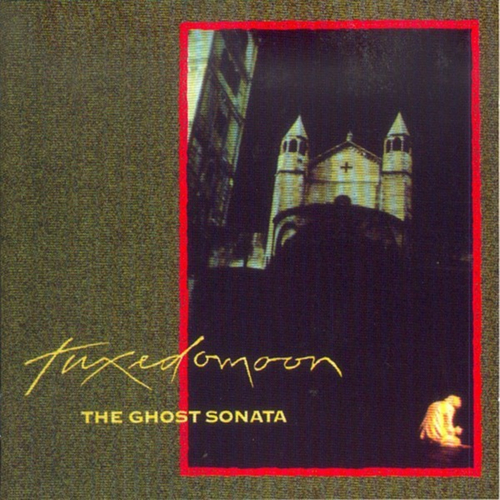 The Ghost Sonata
Available Formats
Tracks
Price
Buy
CD Album
14 tracks

£

9.99

Download Album (

MP3

)
14 tracks

£

7.99

Download Album (

FLAC

)
14 tracks

£

7.99
Description
Tuxedomoon - The Ghost Sonata
Mixing dialogue and musique concrete with both electronic and neo-classical music, 'The Ghost Sonata' is a primarily instrumental album that crosses all known boundaries to create possibly one of the most psychedelic symphonies ever waxed.

'The Ghost Sonata' is based on the group's "opera without words" performed in 1982 at the Polverigi Theatre Festival in Italy. Though considered by many to be their best and most ambitious work, the soundtrack had not been released in its entirety until 1990.

Tuxedomoon core members Steven Brown, Blaine Reininger and Peter Principle entirely re-recorded all musical selections of the soundtrack during the latter half of 1990, while the linking narrative and sound-effects are taken from the original 1982 source tapes.
Tracklisting
CD Album (CBOY 1414)
Tuxedomoon

- The Funeral Of A Friend

Tuxedomoon

- The Ghost Sonata

Tuxedomoon

- Catalyst

Tuxedomoon

- An Affair At The Soiree

Tuxedomoon

- Music Number Two (Ghost Sonata Version)

Tuxedomoon

- A Drowning

Tuxedomoon

- The Cascade

Tuxedomoon

- A Mystic Death

Tuxedomoon

- Basso Pomade

Tuxedomoon

- Licorice Stick Ostinato

Tuxedomoon

- The Laboratory

Tuxedomoon

- Les Odalisques

Tuxedomoon

- An Unsigned Postcard

Tuxedomoon

- Music Number Two (Ghost Sonata Version - Reprise)
Download Album (CBOY 1414)