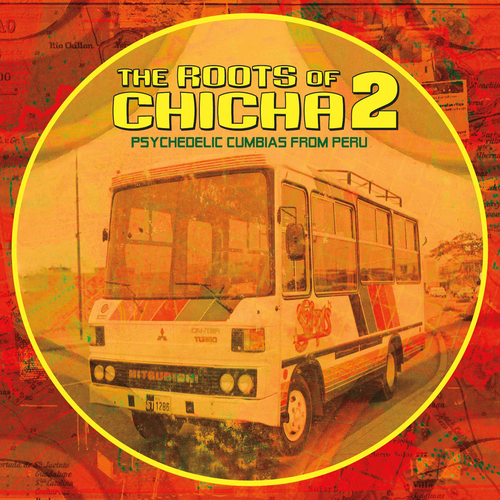 The Roots of Chicha 2
Available Formats
Tracks
Price
Buy
CD Album
16 tracks

£

9.99

Download Album (

MP3

)
16 tracks

£

7.99

Download Album (

FLAC

)
16 tracks

£

7.99
Description
Various Artists - The Roots of Chicha 2
After last year's release on Crammed of the superb Chicha Libre album Sonido Amazonico (wherein the Brooklyn band performed originals and covers inspired by chicha, the brand of psychedelic surf cumbia which emerged in Peru in the late '60s, and was named after a corn liquor drink favoured by the Incas), it's time to go back to the source with this excellent collection of vintage chicha.

Roots Of Chicha Vol.2 – which follows the hugely revelatory first volume compiled by Chicha Libre main man Olivier Conan for release on his Brooklyn-based label Barbes Records – showcases eleven bands and sixteen tracks recorded from 1967 to 1981 : music at once familiar and exotic that's rooted in the changing sounds fostered by the worldwide musical revolution that took place in the late '60s, yet still sounds oddly timeless…

Here's Mr Conan to give a little more context :

The impact the first volume of Roots Of Chicha had in Peru came as a big surprise. For decades, chicha had been scorned as the trashiest expression of Lima's slums. While the music certainly lived on with the working class, many journalists, students, and musicians had also become interested in the music and used the release of the album as an excuse to explore what had become an obscure chapter of their popular culture. News that a gringo was interested in chicha found its way Peru's mainstream press. That this gringo was also playing in a band (Chicha Libre) that paid tribute to the music, gave it an additional air of exoticism.

Tracklisting
CD Album (CRAW 73.1)
Los Destellos

- Constelacion

Compay Quinto

- El Diablo

Los Ribereños

- Silbando

Los Ilusionistas

- Colegiala

Los Destellos

- La Pastorcita

Los Wembler's de Iquitos

- Lamento del Yacuruna

Groupo Celeste

- Como un Ave

Manzanita y su Conjunto

- El Hueleguiso

Chacalón y la Nueva Crema

- A Trabajar

Los Destellos

- Cumbia del Desierto

Ranil y su Conjunto

- Mala Mujer

Manzanita y su Conjunto

- Agua

Los Shapis

- El Aguajal

Manzanita y su Conjunto

- Paga la Cuenta Sinverguenza

Los Walkers

- Siboney

Los Wembler's de Iquitos

- La Danza del Petrolero
Download Album (CRAW 73.1)